Factors to Consider When Choosing a Smart Thermostat Installation Company in Dubai
Dubai, a city known for its cutting-edge technology and innovative lifestyle, has witnessed a significant surge in the adoption of smart home devices. Among these, smart thermostats have emerged as a game-changer, allowing residents to control their home's temperature with ease. However, choosing the right smart thermostat installation company in Dubai is crucial to ensure a seamless and efficient experience. Let's explore the key factors to consider when selecting a service that offers smart thermostat installation Dubai that caters to your needs.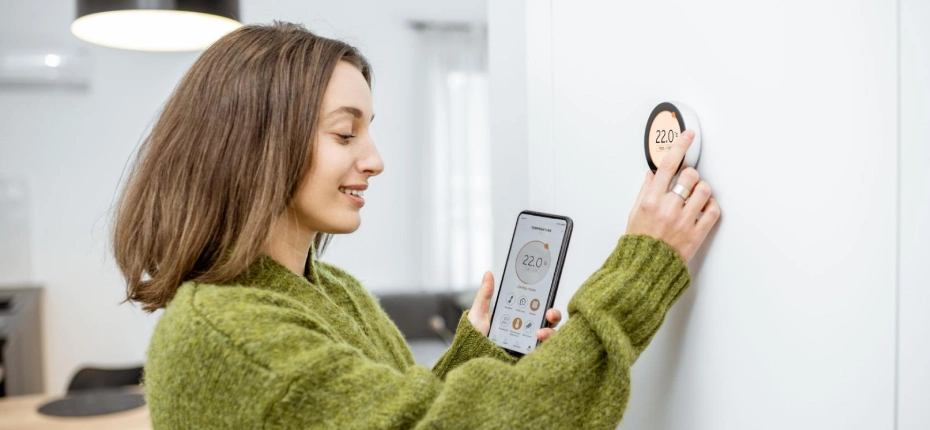 What Is a Smart Thermostat?
Before we delve into the factors, let's understand what a smart thermostat is. A smart thermostat is a modern, internet-connected device that enables homeowners to control their home's temperature remotely. With features such as Wi-Fi connectivity, smartphone compatibility, and advanced sensors, these devices offer convenience and energy efficiency.
Importance of Choosing the Right Smart Thermostat Installation Company
When it comes to installing a smart thermostat, the quality of the installation service can make a world of difference. A reliable and experienced installation company will ensure that your smart thermostat functions optimally, providing you with accurate temperature control and energy savings. Here are some factors to consider while selecting a smart thermostat installation company in Dubai.
Growing Demand for Smart Thermostat Installations in Dubai
Dubai's residents have recognized the benefits of smart thermostats, leading to a surge in demand. As a result, numerous installation companies have entered the market, making it crucial to choose a reputable service provider. By selecting a company well-versed in smart thermostat installation Dubai, you can rest assured that they have the expertise and experience to handle the task efficiently.
How to Find the Right Company for Your Needs
Now, let's take a look into the factors you need to consider when researching a smart thermostat installation company in Dubai:
Reputation and Reviews
A smart thermostat installation company's reputation speaks volumes about their services. Take the time to research and read reviews from previous customers to gauge their level of customer satisfaction. Look for testimonials specifically related to "smart thermostat installation Dubai" or "Nest thermostat installation Dubai" to find feedback directly relevant to your needs.
Product Knowledge
It's essential to choose a company that has in-depth knowledge of various smart thermostat brands and models. Whether you're interested in a Nest thermostat or any other brand, the installation team should be well-versed in the intricacies of the product. This expertise ensures that your smart thermostat is installed correctly and integrated seamlessly with your HVAC system.
Range of Services
When looking at the air conditioner thermostat installation services in Dubai, consider the range of services they offer. Beyond installation, do they provide maintenance, repairs, and ongoing support? Opting for a company that offers comprehensive services ensures that you have a trusted partner for any future requirements related to your smart thermostat.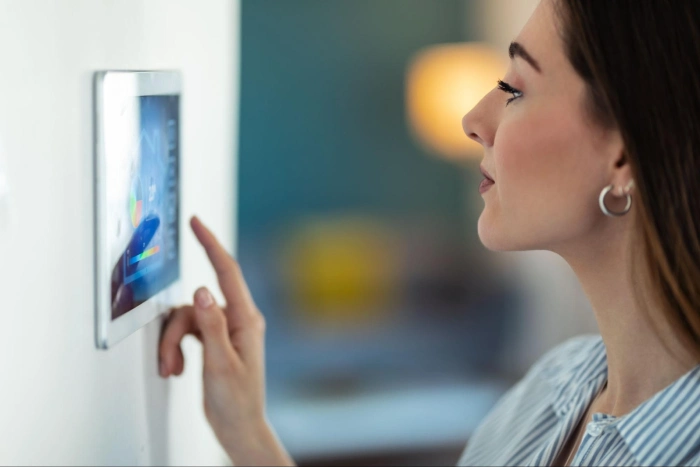 Expertise and Experience
Experience matters in the installation industry, especially when it comes to smart thermostats. A company with years of experience under their belt is more likely to understand the complexities involved in installing and integrating these advanced devices. Look for keywords like "thermostat installation service" and "AC thermostat Dubai" to find companies with expertise in this field.
Compliance with Regulations
Ensure that the installation company complies with all relevant regulations and certifications. By doing so, you can trust that their installations adhere to safety standards, minimizing any potential risks.
Customer Support
Reliable customer support is vital, especially if you encounter any issues with your smart thermostat after installation. Choose a company that offers responsive and efficient customer support, as they can help troubleshoot problems and ensure a smooth experience.
Energy Efficiency Expertise
Energy efficiency is a key advantage of smart thermostats. A reputable installation company should have expertise in maximizing energy savings through proper configuration and programming of your smart thermostat. Look for companies that emphasize their knowledge in this area.
Conclusion
Choosing the right smart thermostat installation company in Dubai is crucial to ensure a hassle-free experience and optimal performance of your device. Consider factors such as reputation, product knowledge, range of services, expertise, compliance with regulations, customer support, and energy efficiency expertise. By making an informed decision, you can enjoy the convenience, comfort, and energy savings that a smart thermostat brings to your home. So, go ahead, take the plunge, and make your home smarter with a professionally installed smart thermostat!
Stay Cool And Comfortable With Zas Tech's Air Conditioner Thermostat Installation Service.
Contact us now at +971 5813 76786 or sales@zastechllc.com to schedule your appointment and enjoy a perfectly regulated temperature in your home or office.