5 Factors to Consider Before Installing WiFi in Your Dubai Apartment
When it comes to internet access, Dubai, a worldwide epicentre for luxury and technology, provides a myriad of options. For residents of this vibrant city, ensuring a seamless online experience within their apartments is paramount. If you're contemplating setting up a WiFi network in your Dubai apartment, here are five pivotal factors to weigh in on.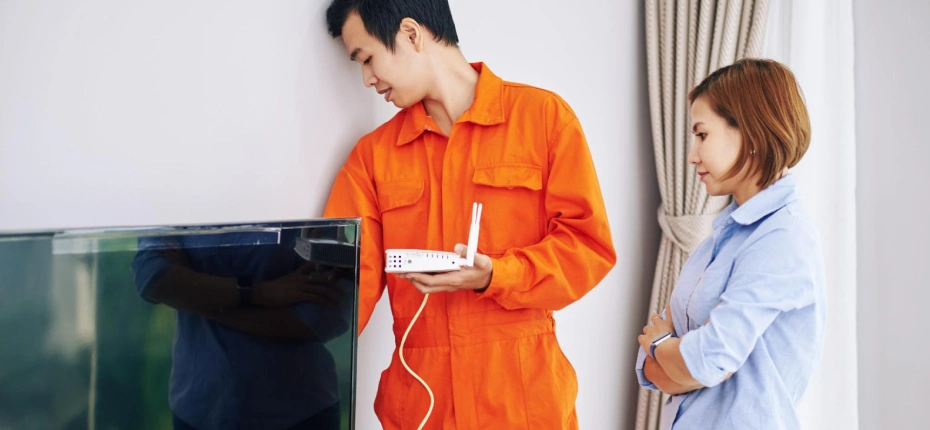 Determine the Primary Purpose: Internet Connection Services in Dubai
Before diving into the process of WiFi installation in Dubai, it's essential to delineate the primary need for the connection. Whether you're a freelance professional needing high-speed uploads, a gaming enthusiast requiring low latency, or a family that streams multiple 4K videos simultaneously, your usage dictates the type of connection you should pursue. By identifying your specific needs, you can streamline your search and collaborate effectively with internet connection services in Dubai to ensure optimal performance.
Research the Best WiFi Service Provider in Dubai
Internet service providers are not all created equal. It's vital to dig deep and assess the best WiFi service provider in Dubai based on factors like speed, reliability, customer service, and cost. Reviews, both online and via word of mouth, can offer insights into the actual user experience. It's also prudent to consider the longevity and reputation of the service provider in the market, ensuring that you're aligning with a credible and dependable entity.
Consider the Physical Layout of Your Apartment
Your apartment's structural design and layout can significantly influence WiFi signal strength. Thick walls, large metallic structures, and certain architectural designs can attenuate signals, leading to dead zones. When considering a home WiFi installation service, discussing the apartment's layout is beneficial. Professional WiFi installation in Dubai services can suggest optimal router placements and might even recommend additional equipment like repeaters or mesh systems to ensure uniform coverage.
Understand the Technicalities: Wireless Network Installation in Dubai
While you don't need to be a tech aficionado, a rudimentary understanding of the technical aspects can be advantageous. Knowing the difference between various broadband types (like fibre-optic, DSL, or satellite) and the pros and cons of each can influence your decision. Similarly, being aware of terms like bandwidth, latency, and data caps can help have informed discussions with the Internet Service Provider in Dubai and ensure you get a deal tailored to your needs.
Evaluate Post-Installation Support
Post-installation support can be a deal-breaker. Internet hiccups, though infrequent, are bound to happen. In such scenarios, the responsiveness and efficiency of the service provider's support team become crucial. Before finalising any home WiFi installation service, gauge the after-sales service quality. Are they quick to respond? Do they offer 24/7 support? Is there a dedicated helpline? These aspects, though seemingly minor, can significantly impact the overall internet experience in your apartment.
Dubai's fast-paced lifestyle demands internet connectivity that's both robust and reliable. While there are numerous options, taking a thoughtful, research-backed approach can make all the difference. By considering the above factors and collaborating with reputable internet connection services in Dubai, residents can ensure a seamless, high-quality WiFi experience synonymous with the luxury and efficiency that Dubai epitomises.